Singapore FW – Aquaculture
Aquaculture brings in new imports from their collection bases in the Far East every week. You'll find a superb selection of consistently good quality fish with reliable stock levels. Exceptional for Dwarf Gourami, 'Mr T's' Platys and Swordtails, but also new and unusual fish from Burma – West Kalimantan – Jambi in Sumatra – Thailand – Japan – Palangkaraya, Central Borneo – Mersing, Malaysia – Southern Malaya –   and Malaysian state of Sabah. Check out the weekly newsletter for highlights and special offers.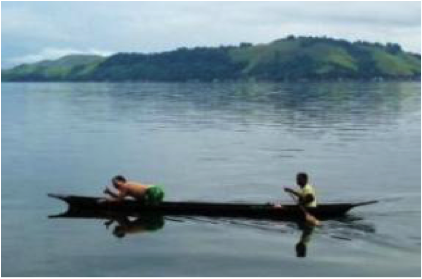 Here's our supplier collecting fish in Lake Sentani, West Papua – it's a hard life but somebody's got to do it!
AQUACULTURE shipments are weekly and our Availability List shows approximate 'landed' price per fish. Packing 1/8 box orders with fillers/scatters allowed. EXTRA BONUS – every box ordered receives 5 FREE Betta Fighters (well virtually free as they're invoiced at just $0.01)
HIGHLIGHTS: Dwarf Gouramis, Platys, Swordtails and unusual fish. Bulfrogs available on 1st shipment of the month
Here is a very small selection our latest stock list for shipment
Log In or Register
Log In or Register to view our availability lists, shipping schedule and very useful guides.