Incorporated in 1998 and listed on the Singapore Exchange since 2000, Qian Hu Corporation Limited is an integrated ornamental fish service provider that engages in the total ornamental fish process. This includes import, export, breeding, quarantine, conditioning, farming, wholesale and distribution activities. The Group imports ornamental fish from countries in Southeast Asia, South America and Africa. They currently export over 1,000 species and varieties of ornamental fish directly to more than 80 countries as well as distributing to local retailers and exporters.
The "Qian Hu" Dragon Fish, commonly known as the Arowana,  is increasingly regarded as a premium brand in China.
Our WEEKLY Availability List shows approximate 'landed' price per fish. Packing 1/8 box orders with fillers/scatters allowed.
HIGHLIGHTS: good for unusual e.g. puffers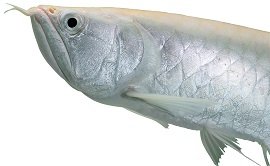 Here is a very small selection our latest stock list for shipment
Log In or Register
Log In or Register to view our availability lists, shipping schedule and very useful guides.